Geostatistics and Sampling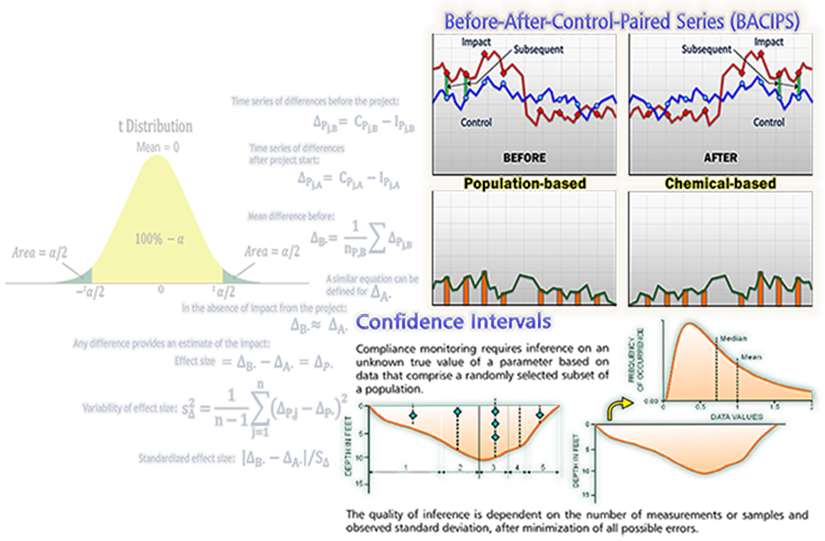 Statistical Sampling
Resources and environmental problems are spatial in character. Their thorough understanding and accurate modeling, assessment or prediction require geostatistical concepts and tools.
We have the geostatistical toolbox to perform mineral resource evaluation and assessments of contamination from land, water, and air pollutants.
We design exploration or environmental sampling programs that maximize the generation of information relevant to the problem at hand at the least cost.
Environmental Monitoring Programs (EMoPs)
Environmental monitoring encompasses a range of sampling, reporting, and inspection activities.  It enables the detection of environmental impacts of development projects and the assessment of project compliance with regulatory requirements.  Based on the assessment, specific actions may be implemented to safeguard the environment.
Mindful of the method limitations and the need for sampling efficiency, we design and implement EMoPs that isolate the effects of the development project from impacts spawned by other human activities and natural causes.  We support our EMoPs with a quality assurance project plan that minimizes contamination and sampling, laboratory, and reporting errors.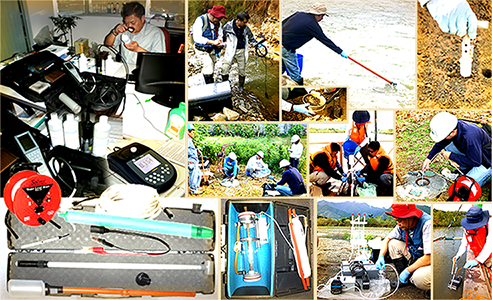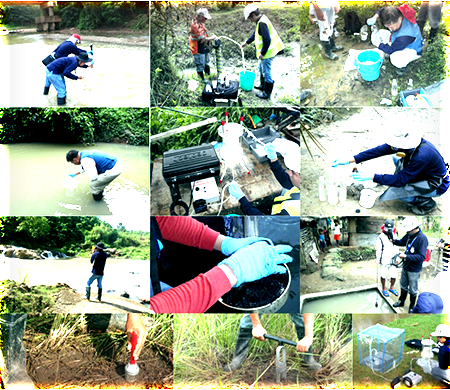 Environmental Site Characterization
An Environmental Site Characterization (ESC) is indispensable for projects that use, store, handle, and dispose of hazardous organic chemical compounds and inorganic materials.
It provides an understanding of site physical conditions, specifically, the soils, geomorphology, hydrogeology, and hydrology.  Through representative sampling of the various media, in-situ and laboratory analyses, and statistical and geostatistical tools, the type, distribution, and extent of surface and subsurface contamination on land, along and within waterbodies, and in water supply wells are assessed.  Based on the findings, contaminant transport pathways are defined and conceptual site models are developed.  The ESC concludes with recommendations on further works on monitoring and remedial action.
BMP employs current state-of-the-science for the design and conduct of ESCs.